The Bolivian milkmaid's jacket – done! hehe I'm VERY pleased with myself with that one. I made a jacket! Having said that, I'm planning to refit it before it gets its next outing. But yeah, it's been sewn and been worn and I love it. Yeah!
Nothing else is finished yet, but there have certainly been developments, like oh you know, a whole lot more patterns I'm planning to make up *sheepish* But I just couldn't resist …
I signed up to a Swirl Dress sew-along. I'd never even heard of Swirl Dresses, they sound like they might be a purely American phenomena? But the moment I saw the pattern I realised I needed one – you know how it goes 😉 I've bought some baby blue gingham for it. I'm looking forward to the sew-along. I've never done a sew-along, not my thing, but it's turning out to be fun, so I may end up actually doing this one. If not I'll just sew it up on my own.
The next addition came about as a result of a terrible terrible wardrobe tragedy. Sadly one of my most favourite dresses EVAR fell apart on me. Noooooooo!!! Worse still, it's just the time of year where a loose style of dress is mandatory, weatherwise. I really need to replace it asap, so I desperately searched stashes of fabric and patterns, and came up with this 1974 dress pattern. (My sister's vintage, aw cute!) The loosish fit through the torso looked good, weatherwise, especially if fitted on the looser side.
Here's the almost-made dress, donchya love the pretty cotton/lycra satteen fabric?! And see the three pleats at the shoulder? The original pattern has two but I added another pleat as part of my customary FBA adjustment. The seaming details made it so easy to fine-tune the fit, and I can happily report it looks beautifully while still being suitably loose. It's even a bit swishy, mmm! (It surprised me as sateen doesn't usually swish.) Now I just have to finish it off. Not my forte, starting projects is so much more fun :-P, but the awful weather is driving me …
I thought the pattern might work on mum, too. I've realised recently things that look good on one of us will often work on the other. Only took me 38 yrs to notice mum and I have the same figure, just in different sizes, DUH!!! Her style's vastly different though, for eg she wouldn't be seen dead wearing something like this 😀 But the 1974 dress? Right up her alley, I suspected. She agreed, so I drafted her size, then cut it out in this fabric. A selfless sewing make could be part of the vintage sewing pattern pledge?
Another addition came about by a much happier incident! Ever since I bought this lovely pattern I've been trying to find just the right fabric for it.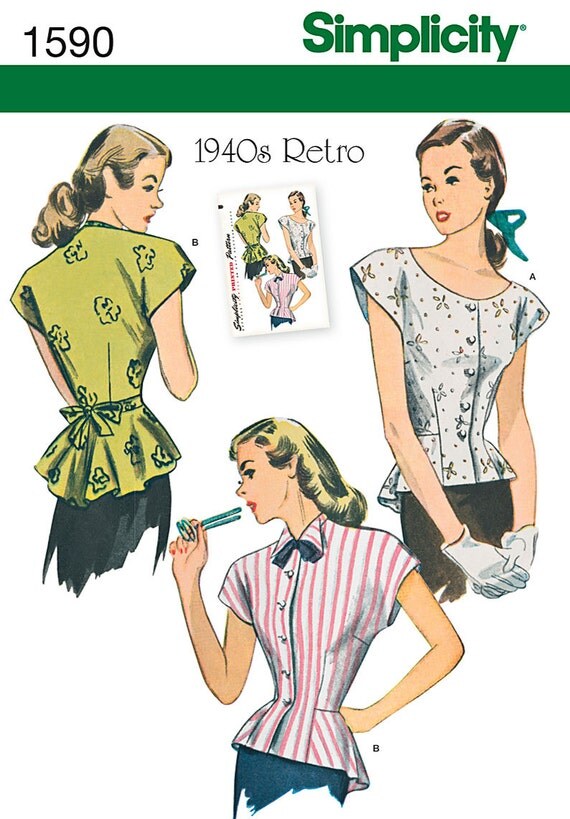 I found it the other day! The fabric colour is actually shades of navy blue through to white,no idea why it came out so grey. *facepalm* It's much more beautiful irl! So of course this pattern has been added to 2014 sewing list.
The last addition I found in the op-shop the other week. Is it beautiful or beautiful?
Not needing a swimsuit (I SO hate swimming, I know, so un-Aussie of me *hangs head in shame*) I've graded up the knickers part of the ensemble, and cut them out in soft (woven) cotton for undies. Fun! One day, not necessarily as part of the vintage pattern pledge, I wouldn't mind trying to convert the top/overdress into a proper dress while keeping the overall feel of the style. As for the hat omgsoperfect for a woman with stupidly fair skin living in the tropics! Must make! I haz Big Plans for this pattern!