I've been diligently sewing vintage patterns all year, but have barely blogged about them. I want to include pattern reviews in my posts about them, but at the moment I'm so confused as to what I've sewn, I'll just line them all up here. That way too, it's easy for me to pin the pretty piccies to the pinterest vintage pattern pledge board.
Taking it from the top: Folkwear Russian Settler's sarafan, blogged here.
This blouse is a vintagey style pattern from a Burdastyle mag. Not sure if it counts for the vintage pattern pledge or not.
Folkwear's Edwardian Underthings camisole (in silk/cotton Mmmmm!!!! With hand-crochet edgings too Mmmm!!!!)
A nightie in a pattern I just HAD to get, because my mum had it when we were kids and she made my sister and I nighties and a robe to go with it. Simplicity 8198 The grey smudge is my new kitten, Ma'at 🙂
And a top from the same pattern…
Burda 7977 Not sure this counts either, as it's more historical than vintage, and again, from a modern pattern. However I'm so glad I finally made it up, having long wanted a surcoat. Here's my tropical version. I throw it over my dance or pilates gear going to and from the studio.
Why yes thankyou! I do indeed have an ongoing love affair with vintage nightie patterns. This one is Simplicity 6047 made into a top.
And this one is Style 3010
Yet another version of Style 2172 which I've decided after goldilocking so many vintage nightie patterns, is my most fave of all…
A lounge-dress out of Style 2363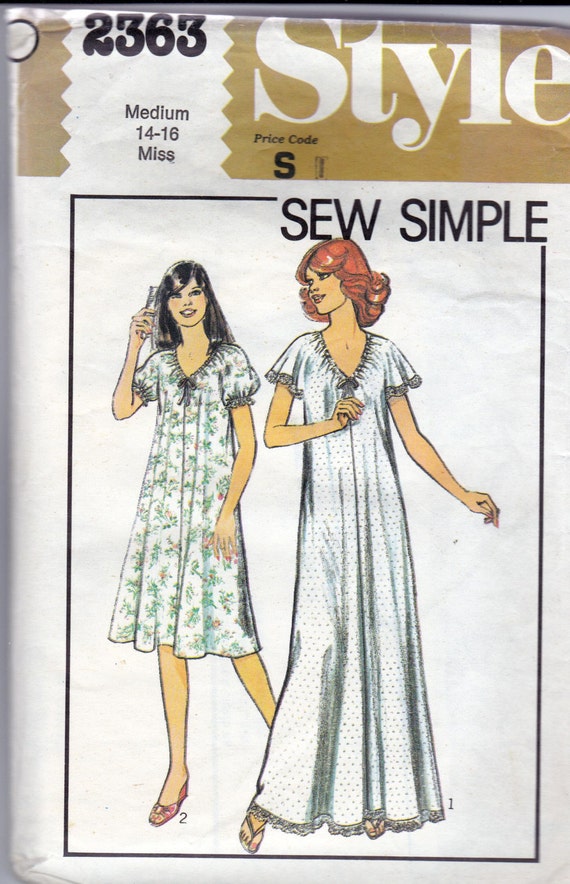 A top made out of Simplicity 5030
Another version of the retro repro Burda 7109
(Not a nightie this time :-P) I'm so pleased I made this, too, even though I don't like it and have plans to redo it into shorts. My version of the 1920's 1 hr dress, with some pockets inspired by Tina Givens Marcella sewing pattern.
Style 4890 for me in a wearable muslin, and my mum in Burda 8379 (not vintage!)
I'm still working on a few, such as this top from McCalls 4574. Goodness me, that isn't a nightie pattern!
Finish off this version of Style 4890 (not the purple bit at the bottom – that's the skirt I was wearing the day I was checking the fit.)
Finish off these knit wearable muslins of Wearing History's sunkissed sweetheart shorts, and the actual shorts themselves.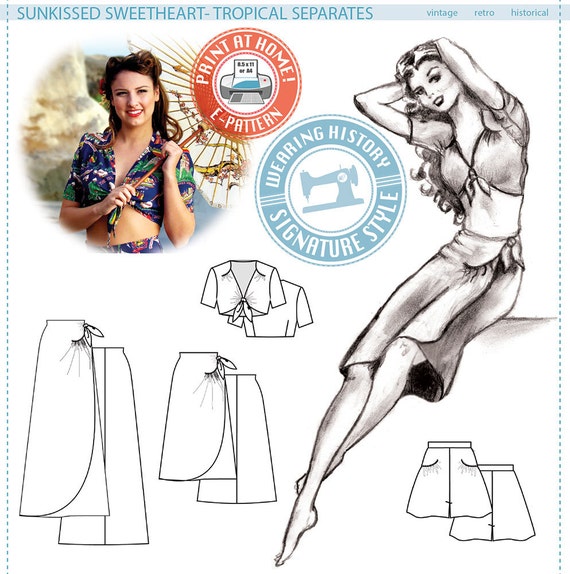 Hopefully get a picture of the couple of pairs of undies I made using this Vogue 9230
Finish these gorgeous trousers from Decades of Style in an olive green linen.
And last but not least a pair of shorts and maybe even a matching bra using Anna Depew's Pauline tap pants and bra pattern.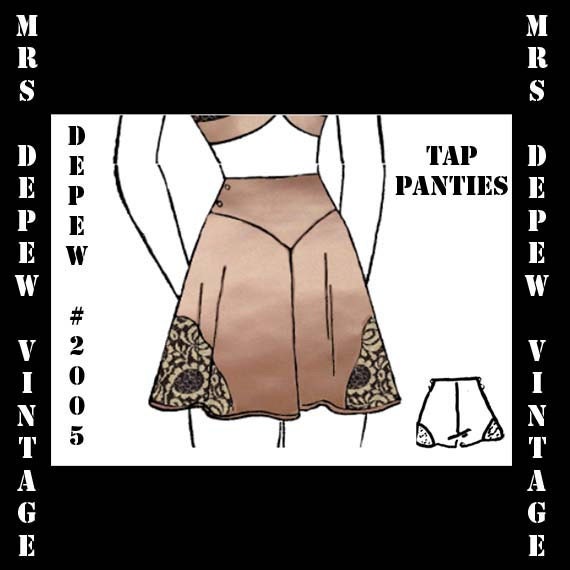 Oh, oops that isn't the last one. That reminded me I started the Anna Depew bra sew-along (hoping I'll have enough remnants of the silk/cotton of the Edwardian camisole to make into the final bra. Mmmm!)
THIS is the last vintage sewing plan, honest! Honestly honest!
*phew* That's quite a lot there! (Maybe some of those things I want to finish might end up in the 2016 Vintage Pattern Pledge 🙂